THHINK of the Future: Markets
Energy harvesting is an emerging technology and products in this sector are being driven by emerging applications.
The number of applications that can be powered by some form of energy harvesting technology is growing as electronics is becoming more efficient and using less power.
Market projections are predicting billions of dollars in revenue for ubiquitous sensor networks in the next five to ten years – energy harvesting is also required for these sensors. The energy harvesting market is well positioned for accelerated growth over the next few years.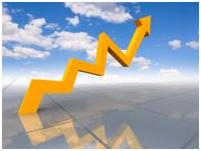 Market Forecast 2012 - 2017 (Frost and Sullivan, 2012)

The worldwide energy harvesting sensor node unit market is projected to grow from 42.5 million units in 2012 to 375.2 million units in 2017, at a compounded annual growth rate (CAGR) of 54.6%. Applications are seen in Building Automation, Home Automation, Automotive, Environmental Monitoring, Medical, Industrial Processes, Aerospace, etc. Each of these applications is expected to see slow growth in the early years, followed by much faster growth later in the forecast period.

Driven by growth in the large building automation sector and the strong influence of the alternative energy industry, the fastest growing unit market will be the European region, which is expected to increase at a CAGR of 61.3% over the forecast period.

The largest regional market over the forecast period will be North America, which will make up over 53.0% of the energy harvesting node unit market in 2012. Although energy harvesting is often described as a "battery-less" technology, in reality, there is a need to store excess energy for later use. Rechargeable batteries are seen as a concurrent and critical market with energy harvesting solutions.